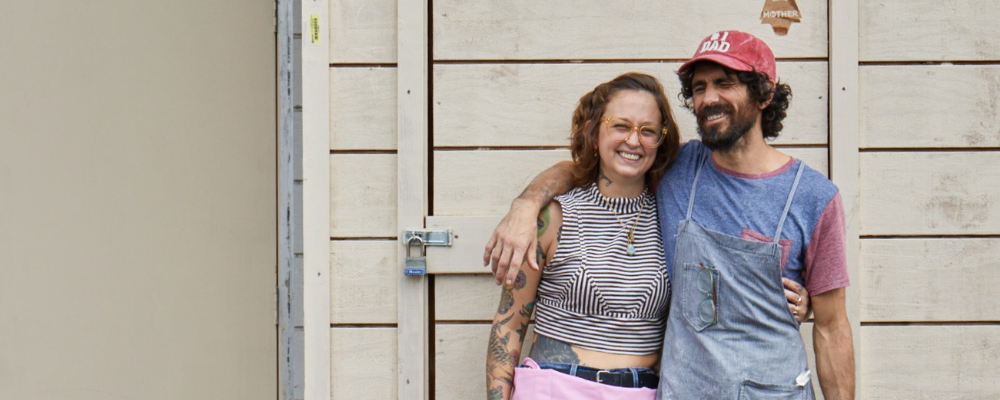 Call-to-Action: Mother Bake Shop Needs Our Support!
Location: Kailua, Hawaii
motherbake.shop | @motherbakeshop
Owners: Kristen and Josh Stewart

We wouldn't know VEDGEco without Mother Bake Shop—they've been with us since the very beginning! Owners Kristina and Josh are our dear friends who are risk of losing their business due to the pandemic. They opened their doors just one month after COVID-19 shut down restaurants, and like other brick-and-mortars across the nation have struggled to pay rent. To support this incredible business, we wish to amplify their need for support. Head to their website and Instagram to admire their beautiful bread and pastry shop, and check out their GoFundMe established to crowd-source financial support. 
And yes, Mother Bake Shop is a 100% vegan bakery with the most delicious fresh pastries and sourdough bread Wednesday-Sunday, and Friday night pizza nights! We admire their artistry, recipe-magic, and perseverance. We are also so excited to see the community come together to support them in continuing to serve delicious treats to their neighbors, both local and visiting. 

Head over to @motherbakeshop now to support them today!