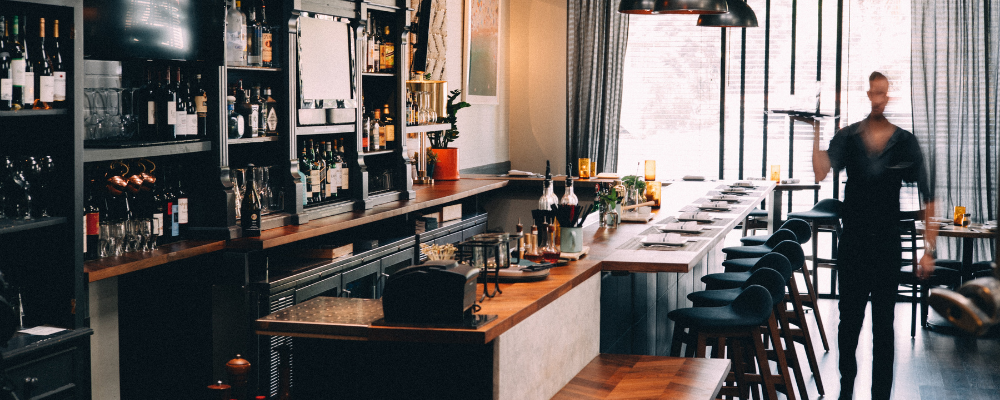 The Independent Restaurant Coalition Unites the Industry to Save Restaurants
For nearly two years, the restaurant industry has suffered some of the greatest challenges due to the pandemic – labor shortages, closures due to Covid outbreaks, supply chain disruptions – and the obstacles continue. Many small businesses in our communities are in crisis.
This January, the Independent Restaurant Coalition (IRC) surveyed nearly 1,200 members of the independent restaurant and bar community and revealed the dire situation the pandemic has caused for businesses across all 50 states, including those who did not receive Restaurant Revitalization Fund (RRF) grants. The past few months with the surge of Omicron have been particularly challenging for restaurants. The survey revealed shocking findings: more than 1 in 4 restaurants that didn't receive RRF grants now face eviction while nearly 50% face bankruptcy, and nearly 60% of restaurants reported that sales decreased by more than half during the Omicron surge. Click here to read more findings.

The IRC is leading the way asking Congress to Replenish the Restaurant Revitalization Fund (RRF) so that businesses may have support through this uniquely challenging time. When the RRF portal opened in May 2021, an astonishing 300,000 restaurants and bars applied for relief. The original $28.6B allocated to RRF was not enough to meet the needs of all who applied, which left many restaurants approved for relief still waiting for support.


Members of Congress introduced the Restaurant Revitalization Fund Replenishment Act to add $60 billion dollars for the program to be refilled, so that all businesses who need relief have the ability to access it. This Act has yet to pass, and the IRC is leading the way on advocacy, including a National Day of Action to Save Restaurants on Tuesday, January 18. From the IRC: "The Independent Restaurant Coalition is leading a National Day of Action to Save Restaurants alongside bakers, bartenders, brewers, caterers, chefs, operators, owners, managers, suppliers, and more from every corner of the country — and we're calling on our communities, vendors, and loyal customers to join us in taking action."
To learn more on how to access resources, take action, and unite with other independent restaurant and bar community members, head over to saverestaurants.com, and follow them on Instagram @indprestaurants #SaveRestaurants #ReplenishRRF