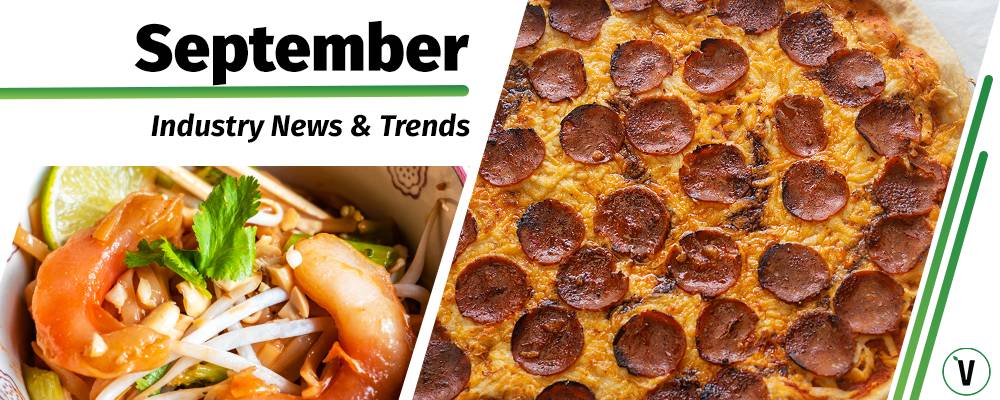 September 2021: Plant-Based Trends
Grow your business, boost your social media marketing, and keep up-to-date on trends. To best support our foodservice operators and the restaurant industry as a whole, check out these trends, hashtags, and holidays to jump on this month!
HAPPENING NOW
U.S. retail sales of plant-based seafood reached $12 million in 2020, a 23% increase in one year. Learn more: Good Food Institute's State of the Industry Report: Alternative Seafood

Shop Plant-Based Seafood at VEDGEco: vegan shrimp, breaded fish fillets, fish burgers, and tuna.
HAPPENING NOW

The Independent Restaurant Coalition continues to lead the way calling upon Congress to replenish the Restaurant Revitalization Fund. Use #ReplenishRRF to join the conversation and learn how to take action at saverestaurants.com


TUESDAY, SEPTEMBER 14TH

What will it be? Meatball sub with Impossible Meat, Steak Sandwich with Blackbird Seitan, All Vegetarian Inc. Vegan Shrimp for a Shrimp Po Boy? Or... might it be something new? Hint: stay tuned next Tuesday at VEDGEco.

Recommended keywords and hashtags:
#NationalHoagieDay #veganhoagie


WEDNESDAY, SEPTEMBER 15TH

Double up on this day to wow your favorite foodies with plant-based comfort! Our Impossible Burgers are perfect for a doubled mouth-watering experience, cooked on the grill or even smashed! (Photo by @nomooburger)

Recommended keywords and hashtags:
#DoubleCheeseburgerDay #veganburger #vegancheeseburger #vegancheese


MONDAY, SEPTEMBER 20TH

Look no further than our BE-Hive Vegan Pepperoni for the best uncompromisingly delicious plant-based pepperoni on the market. Thickly sliced and spiced to traditional perfection, this vegan pepperoni is a pizzeria favorite across the country. (Photo by @screamerspizzeria)

Recommended keywords and hashtags:
#veganpepperoni #plantprotein #meatlessmonday
Looking Ahead:

World Vegetarian Day, October 1