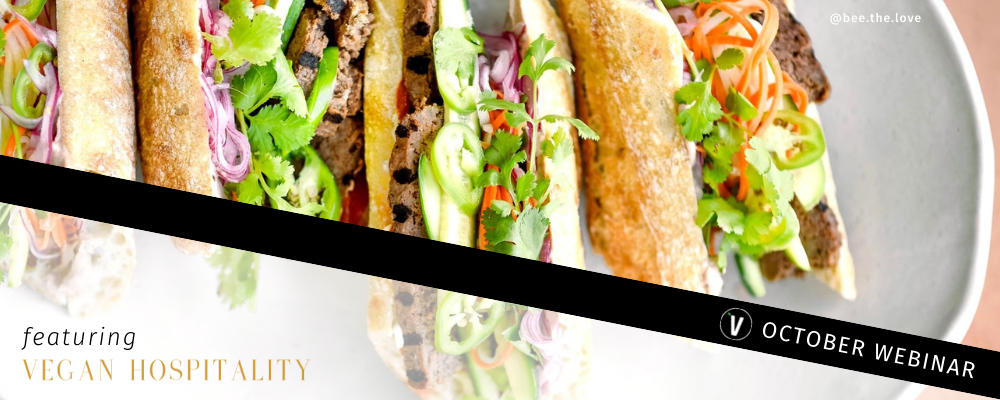 VIDEO: Vegan recipe development and concrete marketing tips with Vegan Hospitality™
Thank you to Vegan Hospitality CEO Meredith for this incredible 1-hour webinar on Make the Most of Vegan Options on Your Menu! Meredith shared concrete tips on creating top-selling plant-based dishes, tools for vegan recipe and menu development, and strategies for expanding your customer base.
Vegan Hospitality™
, headquartered in South Florida with operations worldwide, helps restaurants, resorts and hospitality groups streamline F&B and customer service for their vegan guests so that they can confidently attract and serve the increasing community of vegans, vegetarians, flexitarians and customers with allergy requirements. CEO Meredith Marin founded the consulting network in 2019 in response to the growing demand for vegan options in food service, after several years as an independent vegan consultant for restaurants and hotels. Vegan Hospitality™ is the first company in the world positioned to transition the hospitality industry to vegan friendly service using best practices and scalable strategies, with over 60 professionally trained consultants in 19 countries and 18 US states.