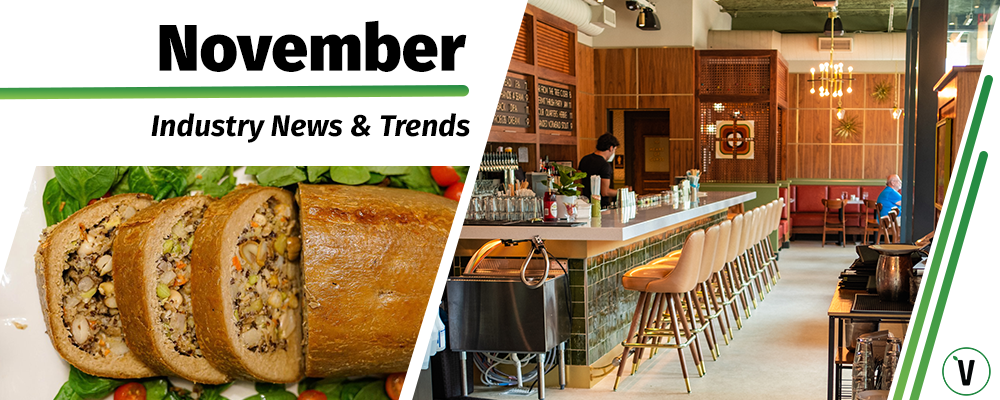 November 2021: Plant-Based Trends for World Vegan Month
November is World Vegan Month and we'd like to celebrate all veg-friendly restaurants and businesses making it easier for the nearly 40% of Americans trying to eat more plant-based foods (Nielsen Reports). 
World Vegan Month
NOVEMBER

This month, plant-based eaters from across the globe are coming together to celebrate their 100% cruelty-free lifestyle. Join them by promoting your vegan dishes on front-of-house materials and social media using #WorldVeganMonth! 

Check out our Instagram @vedge.co
ICYMI: CEO of Vegan Hospitality Shares Menu and Marketing Tips 
Meredith Marin, CEO & Founder of Vegan Hospitality, joined us last week during a 1-hour virtual session to share vegan menu, back of house, and marketing tips for our VEDGEco Plus+ restaurants. 
Missed it? Watch the Recording.
Thanksgiving Feasts Can be Vegan too
NOVEMBER 25
Spare the turkeys this Thanksgiving by serving plant-based meats to your guests. Gobble up this turkey roast and these vegan drumsticks (complete with a sugarcane bone!) by All Vegetarian, Inc.