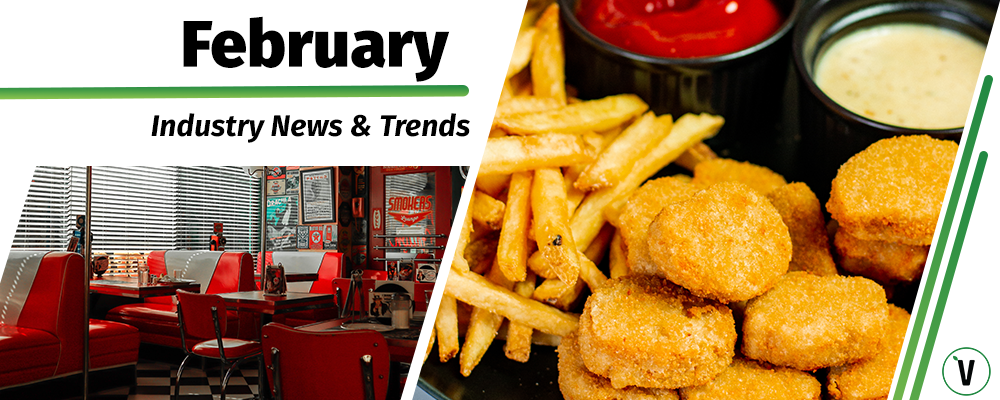 February 2022: Plant-Based Trends for Winter
This winter may be cold, but the heat is picking up in the plant-based movement! These news pieces and trends are resources to motivate and prepare you for opportunities to enhance your vegan menu and grow with the plant-based movement.
Veganuary Success: U.S. is the #1 country for sign-ups for the first time
After first launching in the UK in 2014, Veganuary now has over 200 participating countries and territories worldwide. In only its third year participating, the U.S. has surpassed sign-ups, with an additional 200 restaurants, retailers, and brands nationwide launching promotions, specials, and products encouraging customers to try vegan options. Let's keep the Veganuary energy going all year! (Also YES, that's our All Vegetarian Inc. Vegan Shrimp pictured here!)
Vegan Appetizers are in Demand as the Super Bowl and March Madness approach
Get spirited with unique appetizers that set your menu apart. Create ever-popular buffalo wings made with our All Vegetarian Inc. Vegan Drumsticks, an ooey-gooey cheese pull with our NoDoh Brand Mozzarella-Style Sticks dipped in marinara, and a temperature spike with our newest HOT item: Alpha Food Spicy Chik'n Straws! Shop Vegan Appetizers.
Share Your Story with the Independent Restaurant Coalition
The Independent Restaurant Coalition is a voice for the restaurant and bar community nationwide. If you are a business, consider sharing your story—why you are in this business, your challenges or successes, what inspires you, and more—so IRC can continue to tell the story of the industry as they advocate to Congress about refilling the Restaurant Revitalization Fund. Share your story here.
Click here to take action and ask Congress to refill the Restaurant Revitalization Fund.
FEBRUARY 9
This is the day to shout your vegan pizza dishes loud and proud on social media! And if you're still trying to find the perfect vegan cheese for your pie, look no further than our top-tier selections of Miyoko's Creamery Vegan Liquid Pizza Mozzarella, Follow Your Heart Mozzarella Shreds, and NoDoh Brand Vegan Shreds (tri-blend). Shop All Vegan Cheese.
Tag recommendations to boost your National Pizza Day posts on social media: #VeganPizza #VeganCheese #NationalPizzaDay #Vegan[Your City/State]