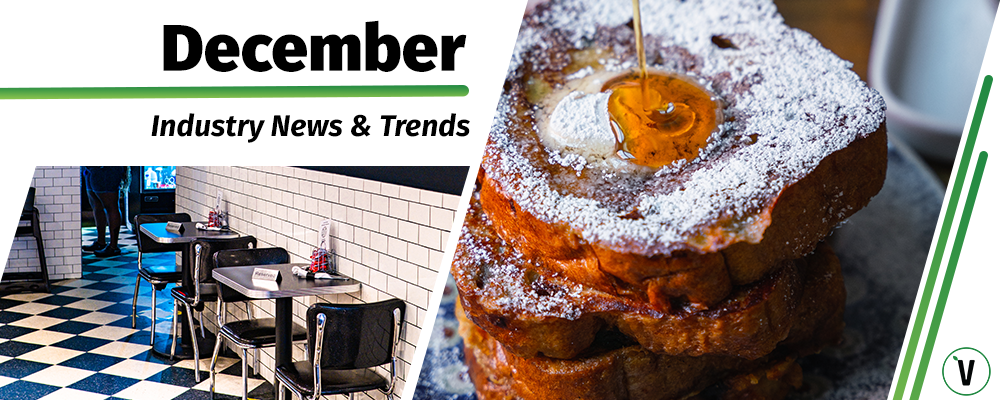 December 2021: Plant-Based Trends and Preparation for 2022
We're with you: is 2021 really almost over? Embrace December events and celebratory holidays, and prepare now for trends and customer behavior in 2022. 
A Year in Review: Stats to Answer "Why Plant-Based?"
2021
Numbers speak louder than words! According to a recent survey by The Harris Poll, over one-half of Americans believe that the future of food is plant-based, and 83% of plant-based food eaters plan to maintain or increase consumption in the next year. Additionally, 2 out of 5 households will switch restaurants to find plant-based meat options. Does your business beat "Veto Power"? 
Read about 2021 and trends for the new year
JANUARY - plan now!
Get ahead of the trend by planning your vegan dishes and LTOs for January when millions across the globe commit to a month of eating delicious vegan meals. Start 2022 off with a bang by promoting your vegan dishes on front-of-house materials and on social media using #Veganuary2022. Visit our Instagram for inspiration: @vedge.co
DECEMBER 9-10
The plant-based world comes together for this event! Join VEDGEco and other passionate plant-based professionals at Plant Based World December 9-10 in New York City. Come meet members of the VEDGEco team in-person at Booth 557, and enter to win our special hourly beanie giveaway! Follow @vedge.co and #PlantBasedWorld to discover new plant-based trends.
DECEMBER 30
How is this day not worth celebrating! With delicious vegan options such as All Vegetarian Inc. Vegan Bacon Slices and Lightlife Smoky Tempeh Strips, your vegan dishes are about to sizzle. Highlight your vegan bacon menu items this day using #VeganBacon and #NationalBaconDay on social media.